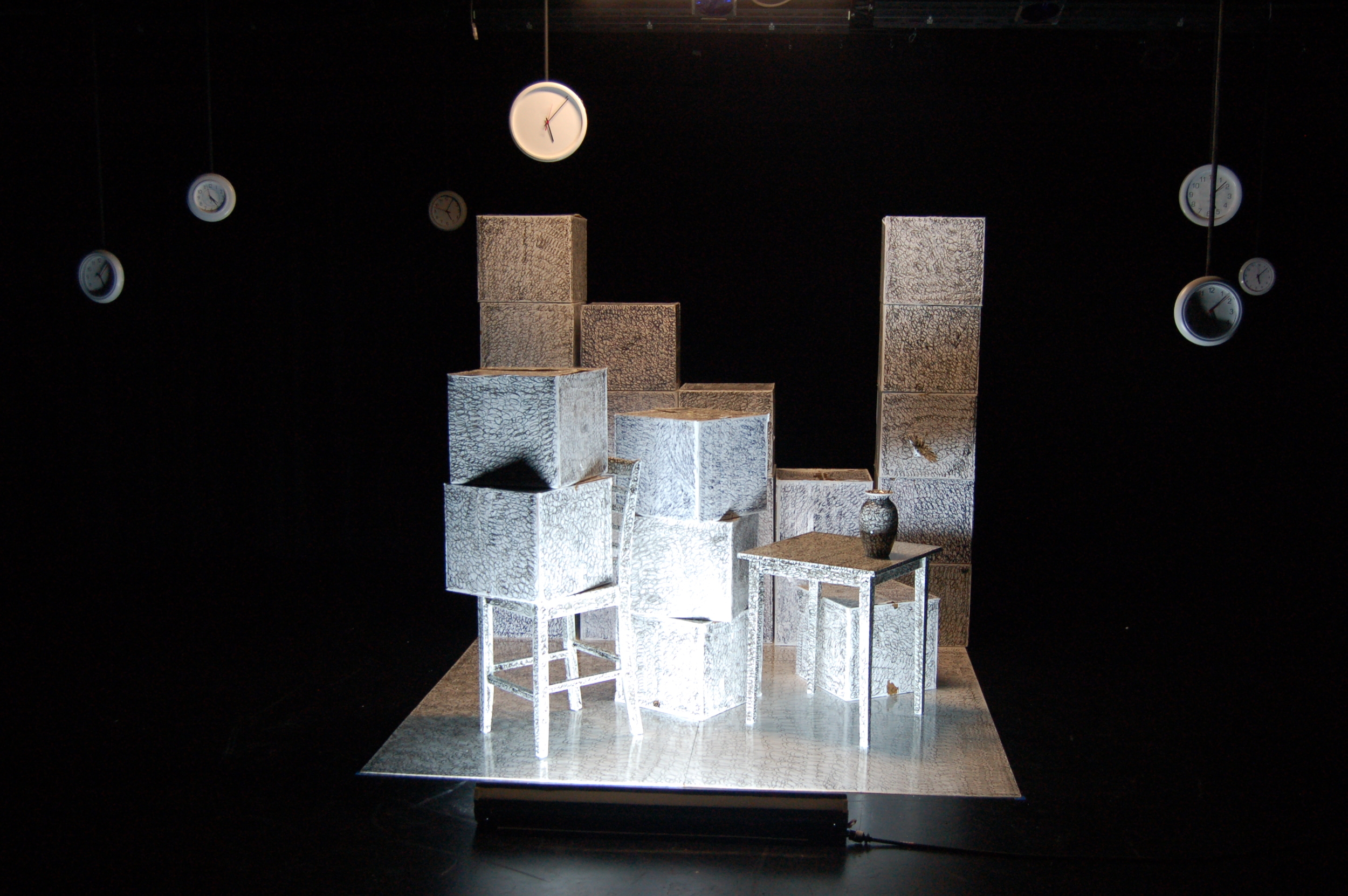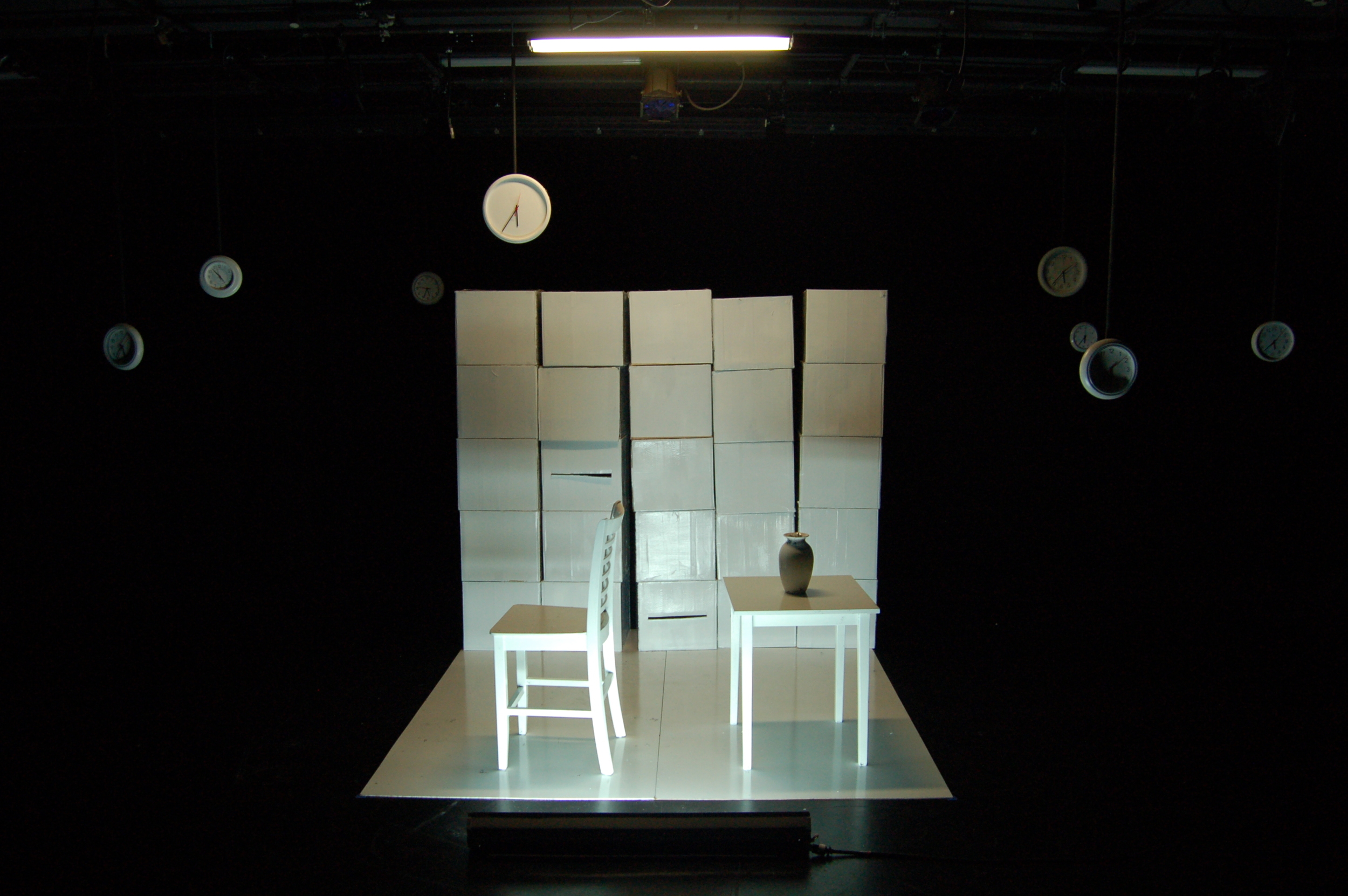 Timing and Stain
An exercise in obsessive-compulsive disorder, Timing and Stain uses physical labor to manipulate the convention of time. The timer is set as a choir of functioning analog clocks counts each second. The marks and smudges start to disappear, but inevitably a few smudges remain. There is no such thing as perfection in this world, but that doesn't keep her from trying. Movement and measurement complement one another in a visually abrupt performer/reality duet.
Timing and Stain was the recipient of a 2012 smARTventures grant from the Seattle Office of Arts & Cultural Affairs.
Audience Reviews:
"Pike hung about 20 white clocks from the ceiling of the studio theater that ticked in perfect unision. This was sublimely satisfying... I really appreciated the simple way she executed her concept, the sound, the overall visual environment."
"Half endurance art, half erotic fetish... it's more about the accumulating immersion in the activity than about an unfolding. As you watch your mind closes in on itself and it's hard not to shout out 'You missed a spot' when a black smudge still lingers on a table leg."
Performance History:
June 15-17 2012 | Seattle, WA | NW New Works Festival | On the Boards
Design: Devin Petersen
Choreography: Ellie Sandstrom
April 18 2012 | Seattle, WA | Solo Performance Festival | Theatre Off Jackson
Design: Devin Petersen
Choreography: Ellie Sandstrom
Watch Timing and Stain: